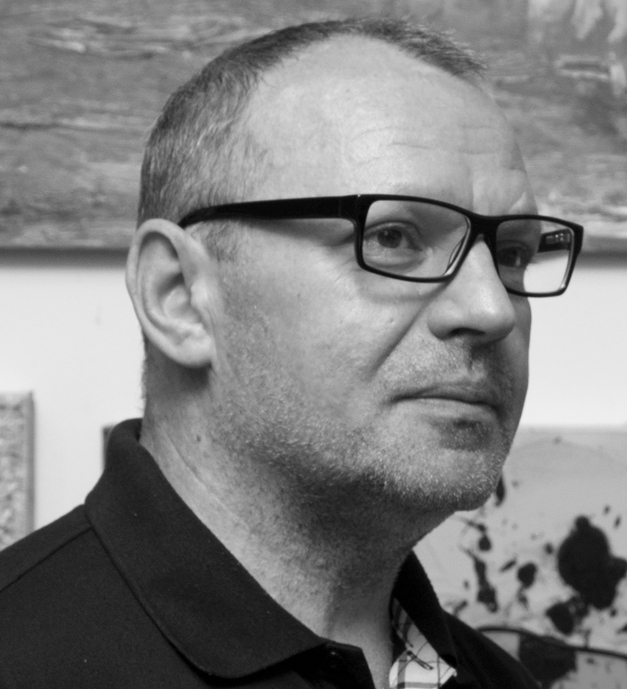 Alexey Klokov, a second generation artist, was born in 1965 in Russia. The impetus to navigate his own way in the world of art was attributable to his first teacher the famous avant-guard artist of 20th century Anatoly Zverev. Certified in 1991 as an artist and art restorer by Saint Petersburg Higher School of Art and Industry, Alexey worked in restoration workshops of the Hermitage (Saint Petersburg) and Tretyakov Gallery (Moscow). That he was literally "in touch" with the masterpieces of the world's great artists including Van Gogh, Matisse, Picasso and others, created the opportunity to learn from them "without words".
In 1994 Alexey Klokov took residence in a monastery devoting himself to icon-painting. It was there that he explored the secrets of gilding and the great power of symbolism embodied in the image. After four years of consistent work he had the confidence and readiness to embark on his own artistic career. His first exhibition in 1998 in Moscow was a representation of his monastery experience. His special guest of honour, designer Paco Rabanne, deeply connected with the spirituality of Alexey's artworks and purchased the first two pieces for his collection.
Since then the artist's paintings have been widely exhibited throughout Russia and abroad including the USA, Japan, the UK, Austria. His artworks are in the collections of Silvio Berlusconi, Hillary Clinton, the family of Emir Qatar, Tony Blair, Condoleezza Rice, Madeleine Albright, Boris Jordan, Quentin Tarantino, Emir Kusturica, Marwan Chatila, Cindy Sezlik and Russian politicians, businessmen and celebrities.